13-14 April 2012 Madrid, Spain
MADinSpain is a two day international design event featuring the most remarkable creative minds of our time. Every year, leading imaginative designers and agencies gather together in Madrid to share their insights and breathe creativity.
Domestika
MAD 2012 is hosted and organized by Domestika one of the most influential online communities and brand for creative professionals. With more than 60k registered users. Domestika has a remarkable and growing influence amongst the Spanish-speaking creative community.
Speakers
Born in Austria in 1962, Sagmeister lives and works in New York since the early 90s. Graphic designer, typographer, thinker.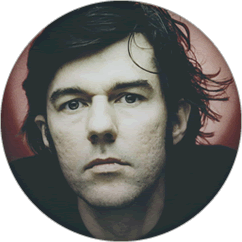 Sagmeister graduated in Graphic Design by the University of Applied Arts in Vienna. In 1991, he moved to Hong Kong where he worked for Leo Burnett. After that, in 1993, he set up his own studio, Sagmeister INC, in New York.
His work includes projects for clients in the world of music: album covers for Lou Reed, OK Go, The Rolling Stones, David Byrne, Aerosmith and Pat Metheny. Winner of two Grammy Awards and of the Cooper-Hewitt National Design Museum Communications Award.
Animator, Designer, Art Director and Conceptual Artist Aaron McBride has been working in ILM since 2001.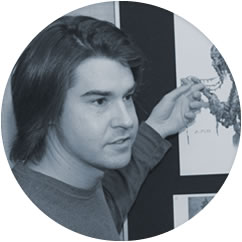 He has worked with Steven Spielberg, Barry Sonnenfeld and Gore Verbinski. His portfolio is extraordinary: Iron Man 2, Harry Potter, Iron Man, Evan Almighty, Pirates of the Caribbean: At World's End, Pirates of the Caribbean: Dead Man's Chest, Star Wars: Episode III - Revenge of the Sith, Peter Pan, Pirates of the Caribbean: The Curse of the Black Pearl, Hulk, Men in Black II, Minority Report, A.I. Artificial Intelligence.
Jordi Bares is the VFX Supervisor and Head of the computer graphics department at The Mill.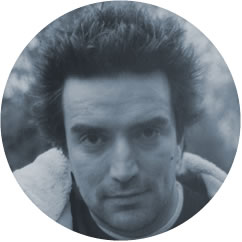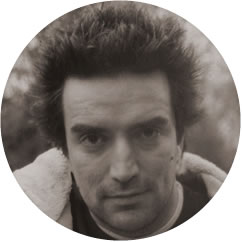 Founded in 1990 by Robin Shenfield and Pat Joseph and with offices in London, New York and Los Angeles The Mill collaborate on award-winning moving image, design and digital projects for the advertising, film, TV, games and music industries.
Twenty years of innovation has established The Mill as a recognised global brand for creating seamless visual effects.
Designer, art director, illustrator, animator. A born Brazilian now living in the US West Coast, in Portland, Oregon.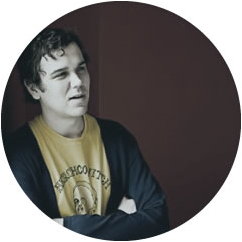 After his studies in Río de Janeiro, he started a very early career in the United States, first in Atlanta, then in New York. He worked for several art and design networks. After a while, he made it back to Atlanta to work for Iconologic, the agency in charge of the design for the 1996 Olympics.
Some years later, he joined Modernista, an advertising agency from Boston, where he worked for Hummer. He also did some work as a free-lance graphic designer for brands like Microsoft, Nike, Showtime Networks and Apple, among others.
Born in Buenos Aires and trained as an architect, he won the National Design Award (2000).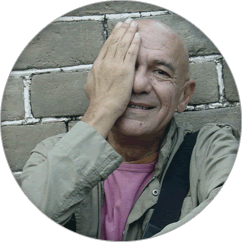 A holistic designer with an overwhelming experience and capable of tackling all sorts of work in different areas.
In the field of publishing, he has designed collections for Editorial Paidós, Editorial Planeta, Fundación Banc Sabadell, Palau Robert, etc. In corporate identity, he has worked for Grupo Tragaluz, BCNeta, DDI- State Society for the Development of Design (Ministry of Industry) or for SEACEX (Ministry of Foreign Affairs), among others. He also worked in the signaling of Fundación Antonio Tápies, the Convention Center / Forum, Barcelona Activa and in the field of packaging, his clients include Evax, Camper, and Martín Freixo.
One of the most dynamic branding and web design studios in the United States and the creators of the Facebook logo.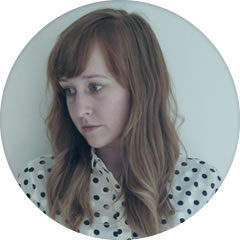 With branch offices in San Francisco and New York, their philosophy can be summed up in the slogan "one size does not fit all", which they apply to each client and in every job.
Their client portfolio is breathtaking: BBC, Apple, Adobe, NASA, Google, Francis Ford Coppola, Monocle, Virgin, EMI, Zynga, Fox.
Co-founder and chief editor at Smashing Magazine, one of the largest design and web design blogs in the world.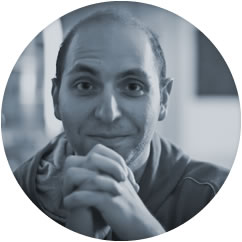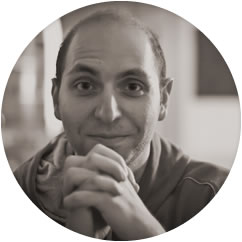 Vitaly Friedman was born in Minsk, Belarus and has been living in Germany (currently in Freiburg) since age 16. He graduated in Computer Science and Mathematics and soon discovered his passion for typography, writing and design.
After working as a free-lance designer and programmer, Friedman co-founded Smashing Magazine, one of the largest on-line magazines on design and web development. Vitaly has also co-authored several books.
Randy Hunt lives in New York and is the Creative Director for Etsy, and also the co-founder of Supermarket, a Marketplace for designers.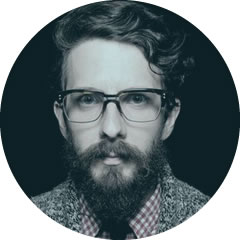 Before his involvement with Etsy and Supermarket, he ran his own design studio, Citizen Scholar Inc. and he also worked in Milton Glaser Inc. and in Number 17.
Graduated by the University of Central Florida, Hunt has delivered several design conferences in design schools like Parsons, Pratt, Mississippi State, Portland State, and Hartford Art School. In 2009, he was chosen "New Visual Artist" by Print.
Hanzo is a digital services design company specializing in visual design, creative programming and user experience.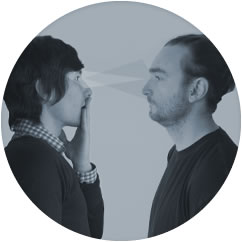 Founded by Diego Blanco, Borja Delgado and Joaquín Martí, Hanzo has a vast international client portfolio boasting Sony, Vogue, Condé Nast Traveler, Squarespace NY, Mariscal, Domestika, BBVA, Sebastian Professional, Jazztel, among others. They also cooperate with some of the best agencies like Area 17, Fantasy Interactive, La Fabrica or Interbrand.
Hanzo believes in balance: Balance between technique and creativity, business and user, objectivity and subjectivity, shape and function, balance between action and emotion.
No-Domain is an audiovisual design studio founded in 2002 in Barcelona by graphic designer and art director Joaquín Urbina.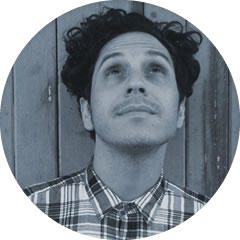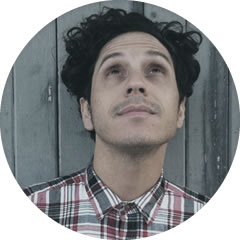 The work from No-Domain covers a wide range of formats, going from graphic imaging, commercial production or video clips to performances and video installations.
Their philosophy: seeing every project as a challenge and an opportunity to try new concepts and push the limits of art direction and audiovisual narrative.
Bendita Gloria is a design studio set up by Alba Rosell and Santi Fuster.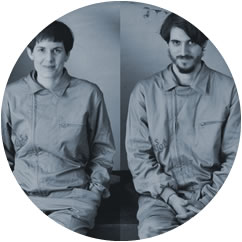 Both artists, having a graphic design and art background, started off this project in 2007.
In their own words: "today we can claim to have experience in identity, publishing, packaging... even if we no longer believe in such labels. We are particularly attracted to printed graphic material and we defend an approach to design projects from the very concept. We are agnostic. See you in Glory".
This year's opening Master Class will be delivered by Ana Mesas and Rufus Deuchler from Adobe.
Ana Mesas has been a Senior Solution Consultant for Adobe Iberia since 2001. She is a key evangelist for the brand in presentations and events in Spain and Portugal.
Rufus Deuchler is Senior Worldwide Design Evangelist in Adobe Systems. He has a vast corporate and publishing experience after more than 20 years of hands-on practice in the use of Adobe applications for design.
Schedule
MAD Express
MAD Express offers the opportunity to new and talented designers, to present their projects in 5 minutes to a high quality audience. If you want to participate, send us your project. We will select 16 of them.
Location
Palacio de congresos
Paseo de la Castellana, 99
28046 Madrid
Spain
Entradas
Do you want to join us at MAD 2012? You could buy your discounted ticket until March the 31st.
Still studying? Congratulations! We do have special discounts (up to 20%) for students. Send us an email and we will give you all the details.